Take control
of your Online Reputation
Get rid of poor Google rankings and resolve your Wikipedia problems. We go beyond damage control to help you establish a strong, trusted online reputation through authentic content and expert digital brand management. 
See how to gain the edge and stay ahead today!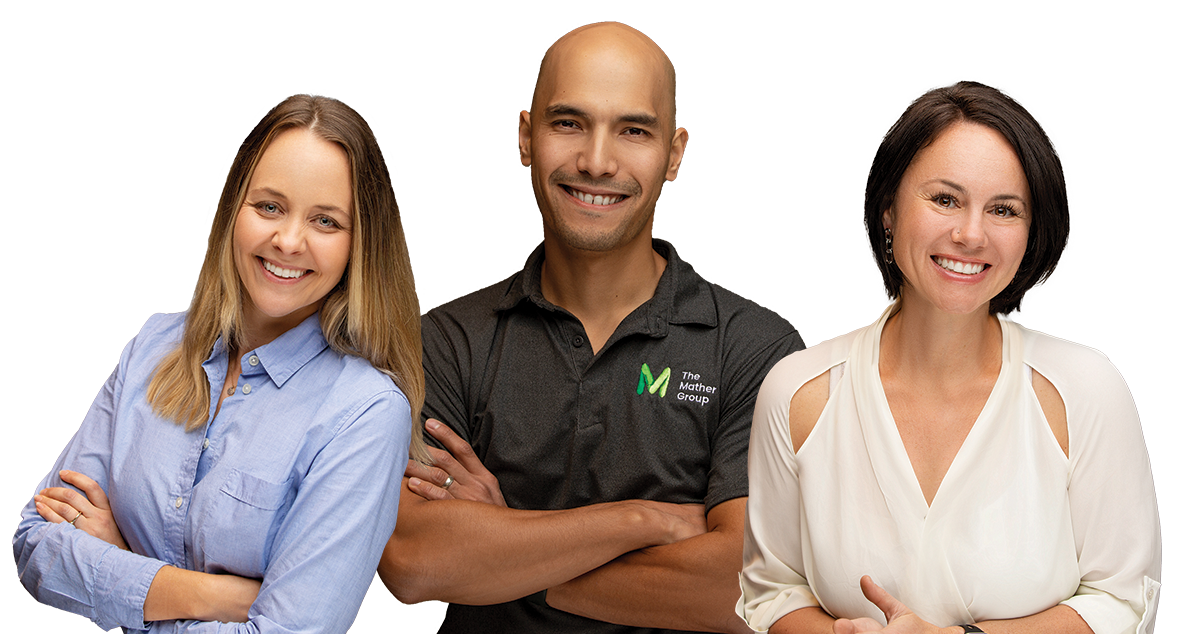 Let's solve your challenges
together
We view your problems as real-life puzzles to piece together, and we thrive on the thrill of a good challenge. Allow us to take them on, so you can concentrate on other priorities.
Trusted by respected organizations around the world
Lynne
VP Of Digital Marketing
"I can tell you that I've partnered with the Mather Group on four different projects and their work is the best I've seen anywhere. In my 20 years in marketing, I have not encountered a group of individuals who are as intelligent, accessible, easy to work with and impactful to the business. I cannot recommend him and his team highly enough."
Holly
VP Of Marketing
"I have been very impressed with their work- super organized, well-documented plans, clear explanation of what they are doing and why, as well as extra support and advice as I attempt to get our website launched."
Theresa
Communications Manager
"We can't thank you enough for the work you and your team did to help us make this Wikipedia page a reality–it was a big win for our team."
Helen
VP, Global China Practice
"The Mather Group is a very good partner to work with. The team from top management to staff are very friendly and knowledgeable. They not only provide professional high quality work but also bring extra value added service to client like me. They always give us detailed explanation about work they are going to execute so we can feel confident on the final deliverable. Besides work, they also send out weekly newsletter and arrange regular calls to answer our/clients' questions, make the partnership fun and educational. I highly recommend their service to you."
Zach
President
"I contracted with the Mather Group to solve a specific issue related to false and misleading information that was posted online. They went above and beyond by not only solving the specific issue but also helping me boost my online presence and that of my business too. Their recommendations were helpful and effective. They did everything they said they would and more. They were responsive, polite, kind, and clever. I will work with them in the future and recommend them to anyone who might need their savvy services."
Katie
Director of Communications
"The Mather Group was a delight and so easy to work with. We engaged them in online reputation management and SEO services on several occasions. The team was so easy to work with, responsive, clear on timelines and deliverables and we have now worked with them on a number of projects. Highly recommend."
Sheena
Brand Protection & IP Manager
"The Mather Group helped us resolve issues which had over the years accrued in the online space from when people had left the company and from when the business itself had changed and evolved. It was a relief to have the team be incredibly supportive and patiently work through our targets, tweaking the brand to be more visible to our customer base and ensure that sought-after credibility. It was a pleasure to partner with them and we look forward to being able to do so again in the future."
Jennifer
Communications Director
"The Mather Group played a pivotal role in evolving our Wikipedia presence from a generic, lackluster summary to a robust, and accurate explanation of our organization. The team did an incredible job of communicating with us and educating us on the process; they were also very responsive and reliable. We recommend The Mather Group for any organization looking to take their Wikipedia presence to the next level."
Dominic
Senior Communications Coordinator
"It was a pleasure working with The Mather Group to update our Wikipedia page. We were completely unfamiliar with how Wikipedia works, but they thoroughly explained every step and helped us understand the process. They are kind, responsive, knowledgeable, and incredibly professional. I'd recommend The Mather Group to anyone, and I look forward to working with them again in the future."
Jen
Manager
"The team at The Mather Group have been instrumental in helping our business improve and grow. Throughout the past two years we have peppered them with tons of questions and projects of varying degrees and they have always delivered and been a reliable team to count on. Communication and execution are flawless. They came highly recommended, and we will continue to recommend them to everyone we know, as any business could benefit from their help."
Stephanie
Senior Vice President & General Manager
"The Mather Group and everyone I've interacted with there from the organization has been extremely helpful, professional and pleasant to work with. Our company is complicated and quite matrixed. The Mather Group has done an amazing job making huge inroads on our behalf on Wikipedia. We not only saw our SERP results improve – including appearing on page one and as first result, no less – but now that I know more about Wiki, with their help, we even stood up an entirely new page which can be quite difficult to do. I would 100% recommend The Mather Group for any Wikipedia engagement." 
Leslie
Chief Marketing Officer
"We initially engaged The Mather Group to help us consolidate and centrally manage our PPC strategy, and due to the success of that project, our relationship has now expanded to include SEO optimization and Wikipedia reputation management. The Mather Group is great to work with and have helped my team better understand the PPC, SEO, and Wikipedia space. I highly recommend The Mather Group."