We're here to help you
control your Online Reputation
We know how important your reputation is to you
When it's positive, it leads directly to brand recognition, sales increases, leadership positions, and more. But when it's negative, you experience backlash and slumps across the board. This includes low product awareness, negative media coverage, bad reviews, poor industry ties, and even PR crises.
You need to protect your company's credibility and industry reputation, and increase customer trust and confidence. Even when you're flying high, you can't stop intentionally pursuing these goals. One missed opportunity or wrong step can feature on the first page of Google for months.
ORM impacts every aspect of your business
Whether your focus is your personal brand or an internationally recognized corporation, you need to protect and manage it at all times. Reputation management strategies impact everything, including:
How does
Online Reputation Management work?
20+% of the market value of S&P 500 companies comes from branding
If you aren't regularly managing every piece of your digital brand, you're ceding ground to your competitors. The internet can change in a heartbeat, and problems can be varied, convoluted, and sticky.
You need strategy and commitment from marketing experts who know the lay of the land and who understand the stakes.​
WE DISCOVER WHAT YOUR CUSTOMERS, THE MEDIA, AND YOUR INDUSTRY THINK ABOUT:
So what can we do as your ORM partner?
We use our expertise to influence online results for you.
Keep your online reputation strong, clean and clear with our recommendations.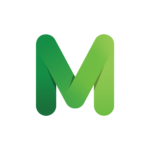 Don't like how you're showing up online? Let's talk.