Wikipedia is an essential element of your organization's online presence and reputation. It is the 2nd most visited website in the world and has tremendous domain authority. In business terms, this means it is a highly visible and trusted SEO factor. Google yourself and you'll find information from your company's Wikipedia page on the first page of search results, in Knowledge Panels, in People Also Ask questions, and in featured snippets. In other words, it's everywhere – so it better be accurate and up-to-date.
Keeping it accurate requires an expert-level understanding of exactly how Wikipedia works. It isn't a marketing platform and it isn't one of your employees. To help you out, and keep you on the right path, here are 10 things to know before creating or editing your organization's Wikipedia page(s).
1. Wikipedia is Not a Place to Advertise
Many businesses attempt to publish spammy content to advertise their company, product or service. This drive editors CRAZY and for good reason. Wikipedia is a free encyclopedia, not a press release platform. Focus on adding/updating accurate, notable, fact-based content, and remember that, realistically, not everything you want on your page will stick there.
2. Wikipedia has Strict Conflict of Interest Policies
There are many strict rules around conflict of interest. Most importantly, organizations are strongly encouraged NOT to edit their own pages directly. Instead, they should work with verified and experienced Wikipedia editors to add or delete content.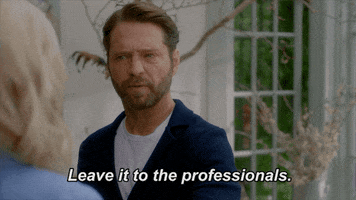 3. You Do Not "Own" Your Wikipedia Page
Wikipedia is a free encyclopedia that can be edited by anyone in the world at any time. Just because the article is about you does not mean you have ownership over its content. However, because it is an encyclopedia, accuracy is paramount. Fixing outdated or incorrect information is appreciated, just understand that you can't go to your page and "push a button" to fix what you don't like. 
4. Understand Wikipedia's Definition of "Notability"
Your organization must be notable to be Wikipedia-worthy. Ultimately, Wikipedia determines notability by significant 3rd party coverage. You might be the leading producer of "X" product, but if you don't have significant news coverage then you might not meet Wikipedia's requirements. Pull together a list of sources first, and determine what content you can actually substantiate with verifiable references. 
5. Use Only Reliable and Verifiable Sources
3rd party resources are the name of the game. Think NYT, WSJ, WP, Fortune, and FORBES for businesses. Trade publications work, but can sometimes be hit or miss when reviewed by other editors.  No using your press releases, your corporate site, or your annual report. 
Wikipedia editors generally prefer that edits are made by someone with a user profile. User profiles allow for greater transparency and interaction between you and other editors. If you don't use a profile, your IP address will be logged as the "user" for any changes you make to the page. Important note – edits made by non-users typically come under much higher scrutiny.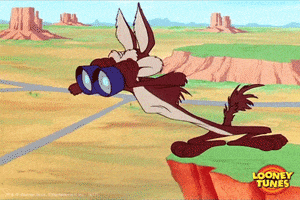 7. Familiarize Yourself with Your Talk Page and Revision History
Understand the history of your page before suggesting any changes. If your page has had previous rule violations, it could be watched closely by veteran editors. You'll want to understand what happened before to avoid making the same mistakes. You might also find a sympathetic editor who can help you with your desired edits. Many "edit wars" can be avoided if you take the time to dive into your page's past.
Wikipedia has very strict copyright rules that apply to images and content. Anything that is copy-and-pasted directly from your own website (or any website) will be deleted by another editor. There will be no copying that carefully crafted verbiage that corporate communications has scrubbed and agonized over. You must write original content sourced from reputable 3rd party sources.
9. Assume Good Faith and Don't "War" with Another Editor
While there is a definite bias against business pages, most editors you run into are just trying to protect Wikipedia from spammy edits. If you disagree when someone deletes content on your page, move the conversation to your Talk Page. Or better yet, seek out a veteran editor for advice on what action to take and the best strategy for your situation. 
10. Do Your Homework First
The worst thing you can do is say, "I've got this", and start editing your page right away. Proper strategy requires weeks of planning, revisions, and preparation. Most pages come under attack because of poorly planned and executed page edits by someone linked to the organization. Changing a page is possible, but do your homework first.