Did you know that Google provides up to $10,000 a month in free advertising for qualifying nonprofits? It's all thanks to a program called Google Ad Grants. In this post, we'll walk you through everything you need to know to apply, maintain, and actually benefit from this opportunity. It isn't enough to simply be approved – you have to know how to best use the advertising to drive awareness, increase traffic, and boost funding for your cause.
Read on to find out:
The basics of Google Grants
Qualifications and applications for Google Ad Grants
How to develop your account strategy
How to organize your ads
How to manage Google Grants 
FAQs
How Google Ad Grants work 
You're likely familiar with Google ads. Ads appear at the top of Google search results and are a way for organizations to gain additional "real estate" on Google's front page.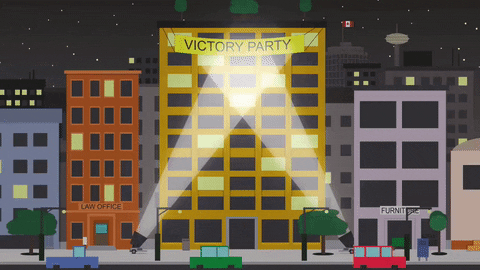 Different ads appear based on the keywords in someone's search query. So, to secure ad space, you have to secure certain keywords. Google allows all organizations to bid on keywords, and the competition can be absolutely fierce. Everyone wants the best positioning possible at the lowest price, and some large corporations can have $50,000+ monthly ad budgets. How are organizations like nonprofits supposed to compete?
Google addresses this concern in two ways:
1. The winning bid isn't solely determined by an organization's max bid. Google also factors in a "quality score," which determines how useful an ad will be for the millions of people using Google. What does this mean? It means that you need to be really great at creating ads. If you're looking for advice in this area, give us a shout.
2. Google Grants
With $10,000 a month of in-kind search advertising, Google Grants give nonprofits a chance to win coveted ad space, without requiring these organizations to stretch their budgets.
Who Qualifies for Google Ad Grants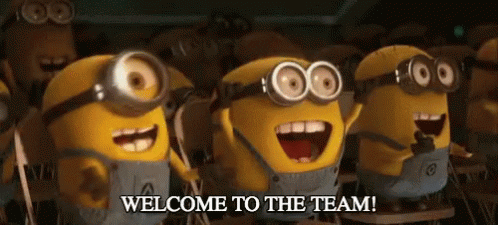 To qualify, you must meet the following criteria:
Be registered as a charitable organization. In the U.S., organizations must be 501(c)(3) tax-exempt. Organizations such as churches that are automatically considered tax-exempt must still obtain 501(c)(3) status. Organizations in other countries can look up specific requirements here.
Be validated by TechSoup (they handle the nonprofit verification process for Google)
Have a website that meets Google's website policy. This includes:

Owning the domain that users will land on after clicking on an ad
A high-quality website with substantial content, updated events, clear navigation, no broken links, and quick load times (among other requirements)
Commercial activity must not be the purpose of your website
Any displayed ads must be relevant for your mission. You may not host any Google AdSense ads or affiliate advertising links.

Meet all program policies
Agree to the Google for Nonprofits Terms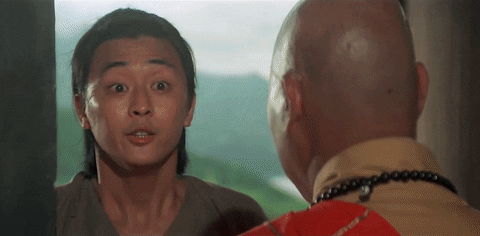 You do not qualify if you are:
A governmental entity or organization
A hospital or health care organization (charitable arms or associated foundations are eligible)
A school, academic institution, or university (philanthropic arms of these organizations are eligible)
Fiscally sponsored organizations are ineligible in the U.S.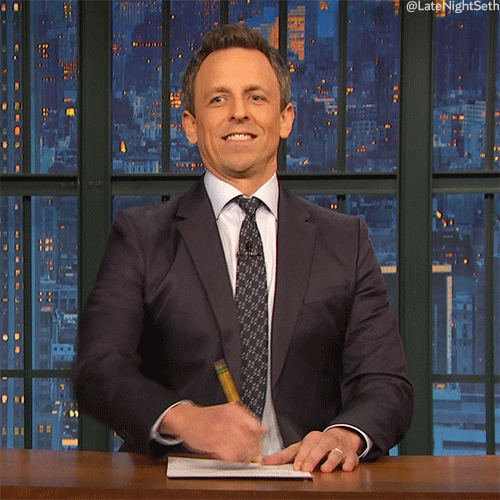 After you've determined your eligibility, you can request an account through Google for Nonprofits. Be sure to sign into Google with the account associated with your nonprofit.
You'll need your organization's:
Nonprofit ID (EIN)
Physical address
Online contact information
You'll also need your validation token from TechSoup. If you aren't already verified through TechSoup, you can do so during this process. 
To verify through TechSoup, Google will ask for:
The full legal name of your nonprofit
Its physical address and phone number
The main email address associated with your nonprofit
Your website, or main web presence (like a Facebook page) if you don't have a website
Your nonprofit's mission
Your EIN
Once you've finished applying for your Google for Nonprofits account, Google will review your request. When it's approved, you'll be notified via email. The next step will be to fill out the Ad Grants Eligibility Form.
Google will review your form, and, when it's approved, will email you with an invitation to access your Ad Grants account. Be sure that you also accept the billing profile that Google will share in another email.
Now, you're ready to go!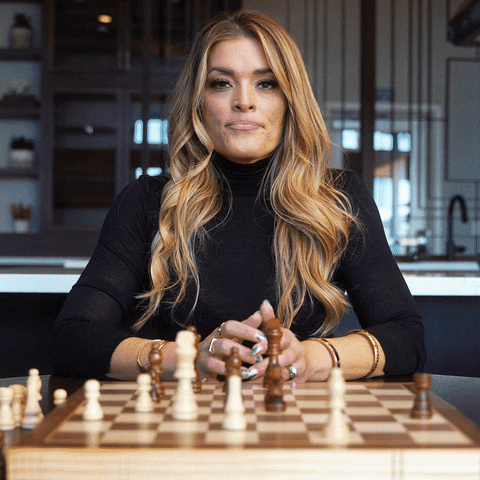 Overall, what you want to do is set up a strategy that will carry you through all the way from selecting the most valuable keywords to creating ads that practically demand to be clicked on.
The first step in this process is defining your goals. This will define what keywords you need to target and help you design your ad copy.
If you need help brainstorming, ask yourself these questions:
Is our brand already generally recognized or not?
Do we want to raise awareness for a new fundraising goal, our general cause, or several different goals?
Do we need to target locals or a broader audience?
What exactly do we want people to do? (Donate money, sign up for an event, sign up for our newsletter, etc.)
Have we won any awards recently, such as being named a top charity, that will tell searchers we really walk the walk?
Once you've got a clear idea of what you want to accomplish, you can start to perform keyword research and draft ad copy.
Heads up – this can quickly get complicated. You need to identify highly searched, in-demand keywords and high-volume topics that will meet Google's Ad Grants requirements. Google states that, "each ad and keyword in your Ad Grants account must reflect your organization's primary mission, be relevant to your nonprofit's programs and services, and be specific enough to provide a good experience for the user seeing your ads." You also have to keep in mind that you must maintain at least a 5% Click Through Rate (CTR) on all ads to maintain your Ad Grants status.
Sheesh.
Don't grab your stress ball just yet though. There actually are people who are genuine geniuses when it comes to all things ad (pay-per-click) and SEO. If you don't have any on staff, reach out today. We love making a difference and have helped nonprofits exceed their revenue goals and maintain CTR as high as 9%.
One of our tips: check out your website's Google Analytics page to discover everything you'd ever want to know about:
Visitor engagement and behavior
Audience demographics
New vs. returning visitors
Site behavior – such as site speed
And more.
This can help you as you design your ads. What pages do visitors spend the most time on? Perhaps the info there is something that should be mentioned in ads. If you have a search bar, what are people searching for? Maybe you can answer those questions in your ads, or write content that answers them and then direct people there with your ads. Does your site speed need to be improved to keep visitors happy? Do you have mainly older or younger visitors?
Take advantage of all information as you build your campaigns.
From smallest component to largest, you will be using ads, ad groups, and campaigns.
Ads: these are the individual pieces of copy that will appear as different search results
Ad groups: these are a way to organize your ads based on different criteria. You might decide to group ads based on location or theme, such as education, fundraiser A, fundraiser B, and so on.
Campaigns: these are the overall focus areas of your account and will be based on the focus areas of your organization.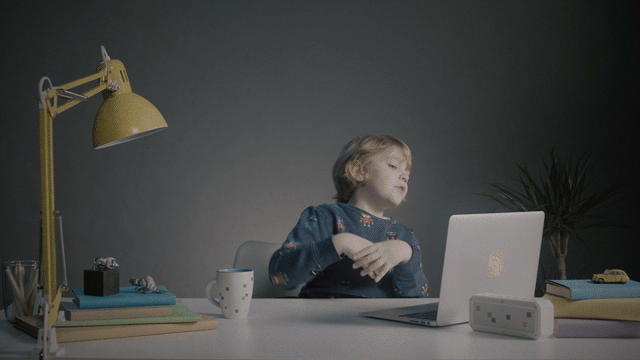 Once your delightfully unique and inspirational ads are live, the work doesn't stop. Now comes the crucial step of managing campaigns, i.e. making sure they are actually working, and tweaking them where needed.
Expert advice – In the beginning, ads are always going to need to be tweaked, and that's okay. Also remember that it's going to take some time for Google's algorithms to learn when to show your ads, so even the best ads won't be showing consistently at first.
You have a number of tools at your disposal to help you determine how to adjust your campaigns. For example, your AdWords account will show you the CTR of each ad, as well as how many impressions each ad generates. 
You can also look up reports for overall campaign performance, certain ad performance, and even landing page performance.
Are your keywords too broad or too specific? Does the landing page not meet audience needs? Is the ad not even being clicked on? If an ad or an ad group isn't achieving your desired results, go back to the drawing board. 
Can I lose my Ad Grants eligibility?
If you don't meet certain criteria, Google can temporarily or indefinitely suspend your grant funding. This is a big reason not to walk away once your ads are up and running. Here's how to maintain your account:
Show Google that your account is active by logging in at least once a month
Achieve a 5% CTR – failing to meet this rate for two consecutive months can result in a temporary account deactivation
Use accurate conversion tracking – this is something we would recommend anyway as conversion tracking helps you understand how your ads are working
Have at least 2 ads per ad group
Have at least 2 ad groups per campaign
Have at least 2 sitelink ad extensions – sitelinks allow someone to click directly from your ad to different landing pages on your website
Complete an annual program survey
Frequently Asked Questions about Google Ad Grants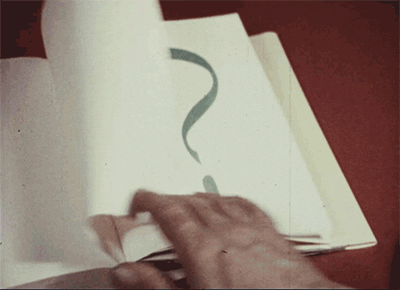 Now that we've walked through how to apply and get started, how to create your strategy, and how to manage your account, let's end with answering some common questions.
1. Can I have a standard Google Ads account and a Grants account?
Yes! You'll just want to keep a close eye on both and be sure they each have unique ad copy so that they both go to work for your cause. You want to make sure that they aren't competing with each other, which will drive up the cost of each account. 
2. Is it worth applying if I'm a small nonprofit, or am I up against large, national organizations?
Yes! When you apply, you aren't competing against any other organization. It all comes down to whether or not you meet the requirements mentioned above. When it comes to ad copy, Google is actually likely to show ads that use location-specific keywords before others.
3. If I win a bid, will my ad be the very first result on Google?
Maybe. If there are any paid ads showing for a certain search result, your ad will appear below them. If there aren't any paid ads though, you will be #1!
4. Do Ad Grants cost me anything?
They most certainly do not. It's $10,000/month of FREE advertising!
5. If I don't spend the entire $10,000, do I lose my eligibility?
No. Google understands that there might be months that you don't use the entire stipend and will not punish you. Be aware that funds don't roll over though.
6. Are there any keywords that I can't use?
Yes, there are. A list can be found here. It includes overly generic keywords, low-quality keywords, and single-word keywords (with exceptions).
7. How do I know if my keywords are low-quality?
You can see a quality score for each of your keywords in your Ad Grants account. The general rule of thumb is to replace any keywords ranked at a 4 or below.
8. Is there a deadline for when to apply?
No, you can apply at any time so don't wait!
Small or large, local or national, Google Ad Grants are available to help spread the word about your nonprofit's cause. If you aren't using the program, we highly recommend you start, and if you are using it but have some questions about how to really get the best results, we hope this post is useful. As always, we are here to help in any way that we can.