All ad placements are not created equally. Some are going to significantly boost your brand one way or another, while others might as well not exist.
We aren't talking about numerical placement here either, but the actual site or platform that you choose to use to display your ads. This includes Google, Facebook, Reddit, Instagram, TikTok – and LinkedIn. Placement matters a great deal. Choose your site wisely.
In this blog, we're going to focus on LinkedIn ads. When should you use them? When should you not? And how do you know the difference? Let's find out.
Who should use LinkedIn ads?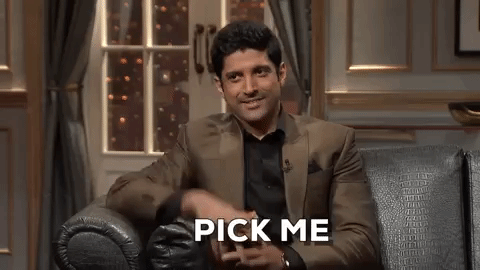 Short and sweet – B2B companies. LinkedIn is not the spot for advertising if you are a B2C organization. This is because LinkedIn is a social network for business professionals. If you want to boost brand awareness and build relationships with decision makers, LinkedIn is a good option. If you want to reach local dog owners, not so much.
According to LinkedIn itself, it has 930 million members in more than 200 countries and territories worldwide. A few other facts:
LinkedIn members are from over 58 million registered companies
40% of users access the site on a daily basis – but they only spend around 17 minutes a month on the site. In other words, you have to grab their attention quickly.
Millennials (those born between 1981-1996 according to Pew Research Center) make up over 59% of LinkedIn's user base – 11 million of these professionals are decision makers
HubSpot found that LinkedIn generated a visitor-to-lead conversation rate of 2.74%, higher than Twitter (.69%) and Facebook (.77%)
What are the ad options?
Sponsored content
Sponsored messaging
Dynamic ads
Text ads
Sponsored Content
These ads appear in the LinkedIn news feed whether someone is on a mobile device or a desktop. You can choose between several different formats, including single image, video, and carousel.
Sponsored Messaging
These ads are useful if you want to engage your audience in LinkedIn Messaging. Choose between message ads and conversation ads.
Take note though, as LinkedIn shares, the company "strictly controls the number of times a member can receive Sponsored Messaging within a given time period." This means that an individual won't receive your ads more than twice in a short time frame.
Text and Dynamic Ads
Text ads appear on the top and right hand side of LinkedIn's desktop site. Dynamic ads run in the right sidebar of LinkedIn and include a member's personal details, such as photo, employer, and job title.
Each ad type has unique specs and can be used to drive awareness, consideration, or conversion. Which ad and objective type you choose depends on your specific goals. This will often change from campaign to campaign. In the beginning, it is worth experimenting with more than one option. As you see which ones perform better, driving more engagement, adjust and take notes for the future.
What are the pros of LinkedIn ads?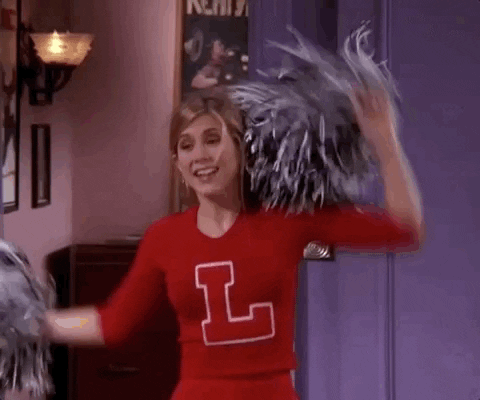 These are the pros we see with our clients:
1. You can be as specific as you want
Target certain audiences, industries, sectors, geographic regions, and more. Because LinkedIn is a professional site, users share their job titles, industries, and company – information that you won't find on Facebook. This allows you to be incredibly specific with your targeting. Want to get in front of VPs of Marketing in the USA with companies with a billion dollars in revenue? LinkedIn supports you.
2. You can gather good information about campaign performance
If you don't track impressions, clicks, leads and conversions, you have no idea if you are spending your ad budget wisely or not. LinkedIn's Campaign Manager provides a good comprehensive look at engagement. You can install the LinkedIn Insight Tag on your website to track leads and conversions.
3. There are a wide variety of options
LinkedIn lets you create the ad that you think will work best for your audience – whether that's with text, images, video, or a combination.
4. You can grow professional connections
LinkedIn ads can be a good networking tactic, getting your name and brand in front of professionals and decision makers from millions of companies.
What are the cons of LinkedIn ads?
1. Higher average cost per click
Across the board, LinkedIn ads rank as the highest cost per click (CPC). This means that you need to have a higher budget to get started, be willing to spend more overall, and be very confident in your ability to track engagement and tweak ads to perform better and better.
2. Learning curve
We've heard both that LinkedIn ads were easier to create and manage than ones on other social platforms, and also that the learning curve was much higher. We think it's worth calling out that it might take some time to familiarize yourself with the process and become a pro – something especially important in regards to the higher CPC.
How do you create a good LinkedIn ad?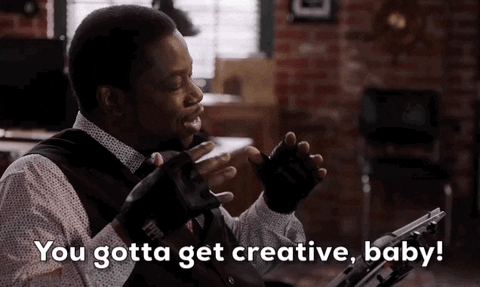 When you're ready to commit, here are our tips for the best LinkedIn ads:
1. Research your target audiences
First of all, you need to be sure that your audience is spending time on LinkedIn. Then you need to know how to clearly communicate exactly how you can solve their pain points. You need to know what type of content they care about as well.
2. Target the right audience
Once you've researched your target audiences, create different ads for each audience group. Make sure you target the right people when you send the ad out – you don't want to pay for wasted impressions.
3. Use relevant keywords
Keywords are important for any content you create, whether onsite or off-site. You need to know what keywords will catch your audience's attention. These are the keywords to target when you create your ads.
4. Create eye-catching designs with a call-to-action and attractive offers
You have seconds to grab someone's attention and hook them. Your ad should have a clear and crisp design, a solid layout, a CTA that will resonate, and any offers you include should be attractive enough to warrant someone spending more time with you.
5. Test and measure results
The beginning of every ad campaign comes with a learning curve. Did you choose the right keywords? The right audience? Give yourself at least 2-4 weeks to learn and tweak. Remember to regularly check impressions in Campaign Manager.
6. Manage your budget wisely
Campaign Manager also lets you track your spend. It could be that one of your campaigns simply doesn't perform well on LinkedIn, even after weeks of learning and tweaking. This could be for a number of reasons. The best thing to do is to pull the campaign and shift that spend to another campaign that is performing well.
Don't take success for granted
Managing ad campaigns isn't simple or easy. There are a lot of moving pieces. Any winning campaign should be celebrated – but never taken for granted. LinkedIn is constantly rolling out new ad types, features and emphasizing different types of content so everything can change! If you have any questions about how to successfully grow your business through ads, or want to talk about other LinkedIn content types (we have a lot of success with our own LinkedIn live webinars – including seeing a significant number of SVP/VP registrants), reach out at any time. We are ready to talk.