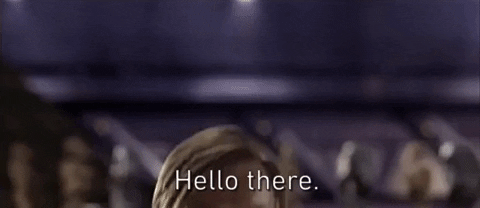 Wikipedia doesn't exist in a vacuum. Its influence is felt across the internet, most notably on Google's first page. 
Here's a look at how the world's most famous online encyclopedia affects the search results that companies and individuals are dying to dominate.
Anything that influences first-page search results directly influences a brand's reputation and growth potential. This means that Wikipedia matters. A recent study found that Wikipedia external links generate $7-13 million worth of monthly traffic to other websites. In a different study, MOZ reported that 73% of Google's first page results and 82% of top 3 results were organizations with standalone Wikipedia pages.
Wikipedia has a domain authority of 98, which is practically perfect. This isn't a recent development either. As of publishing, current domain authority data on Moz goes back to June 2021. That DA of 98 has been holding steady since at least that time. The higher a site's DA, the higher it appears in search results. Any site is going to be hard pressed to beat Wikipedia.
What this means for brands is that their SEO isn't solely dependent on their personal websites, press releases, and sponsored content. If they have a Wikipedia page and/or appear on other relevant pages (more on this below), they can significantly improve their first page presence without paying for ad space. 
How Wikipedia content appears on Google
The reach and influence of Wikipedia goes beyond the corporate page. There can be pages for executives or for products/services; there can be categories and lists; and then there's the often overlooked impact of Wikidata.
Let's take a look at all the ways that Google displays this content in the search results.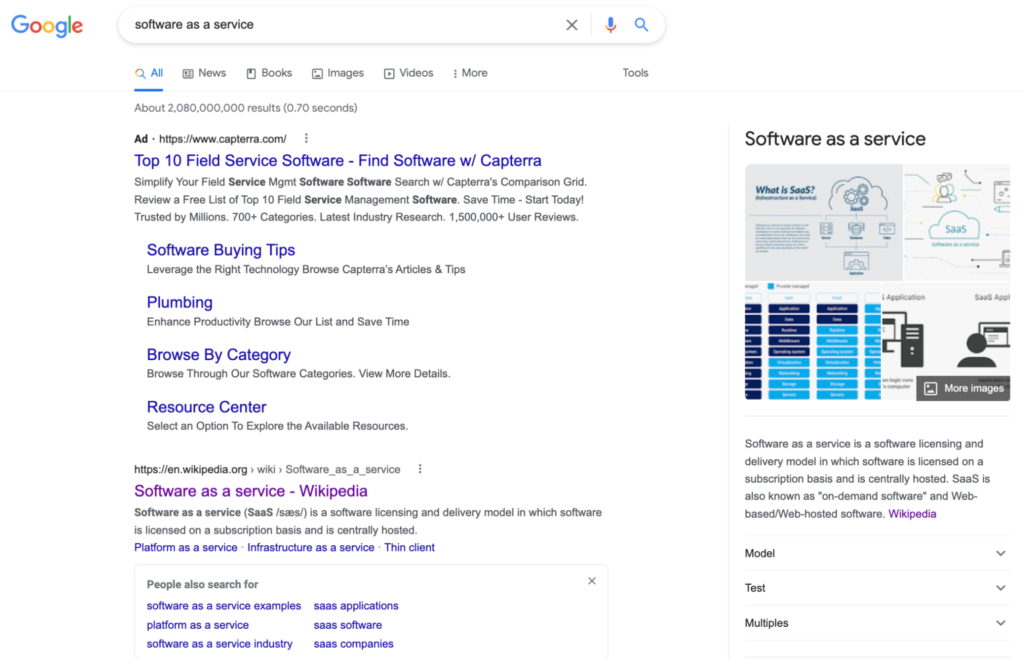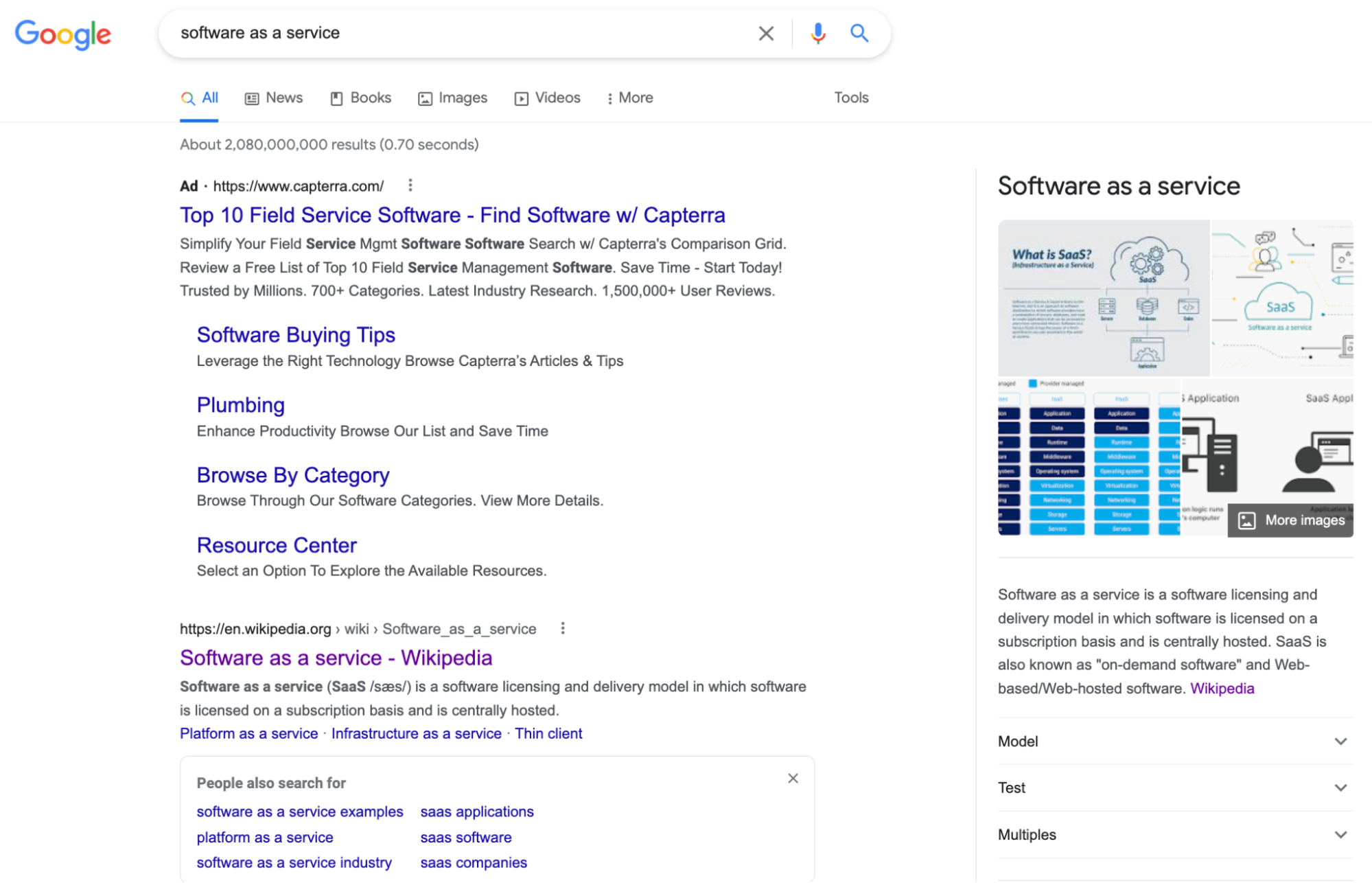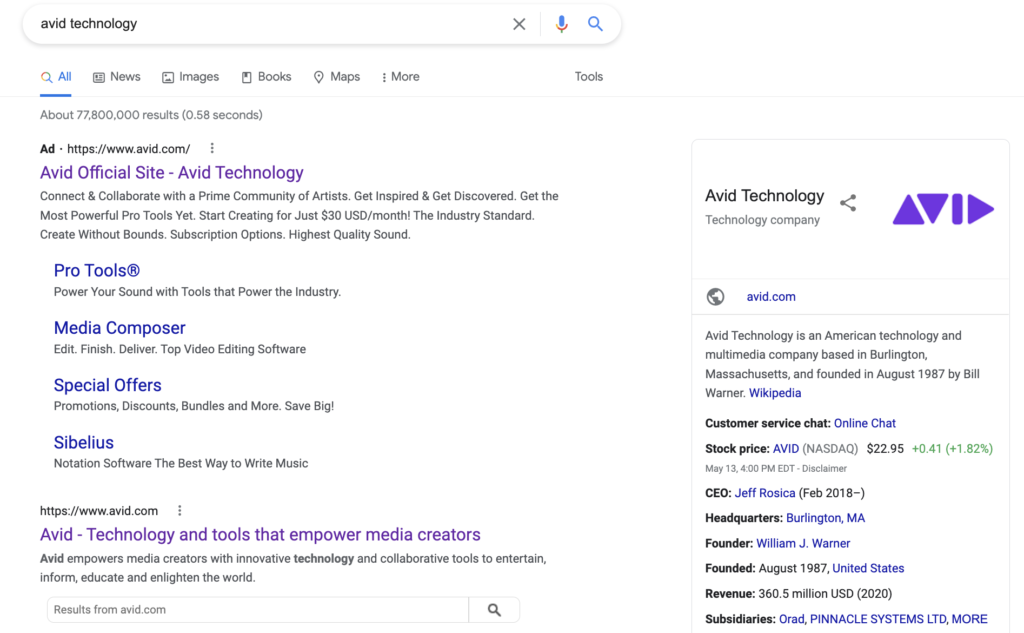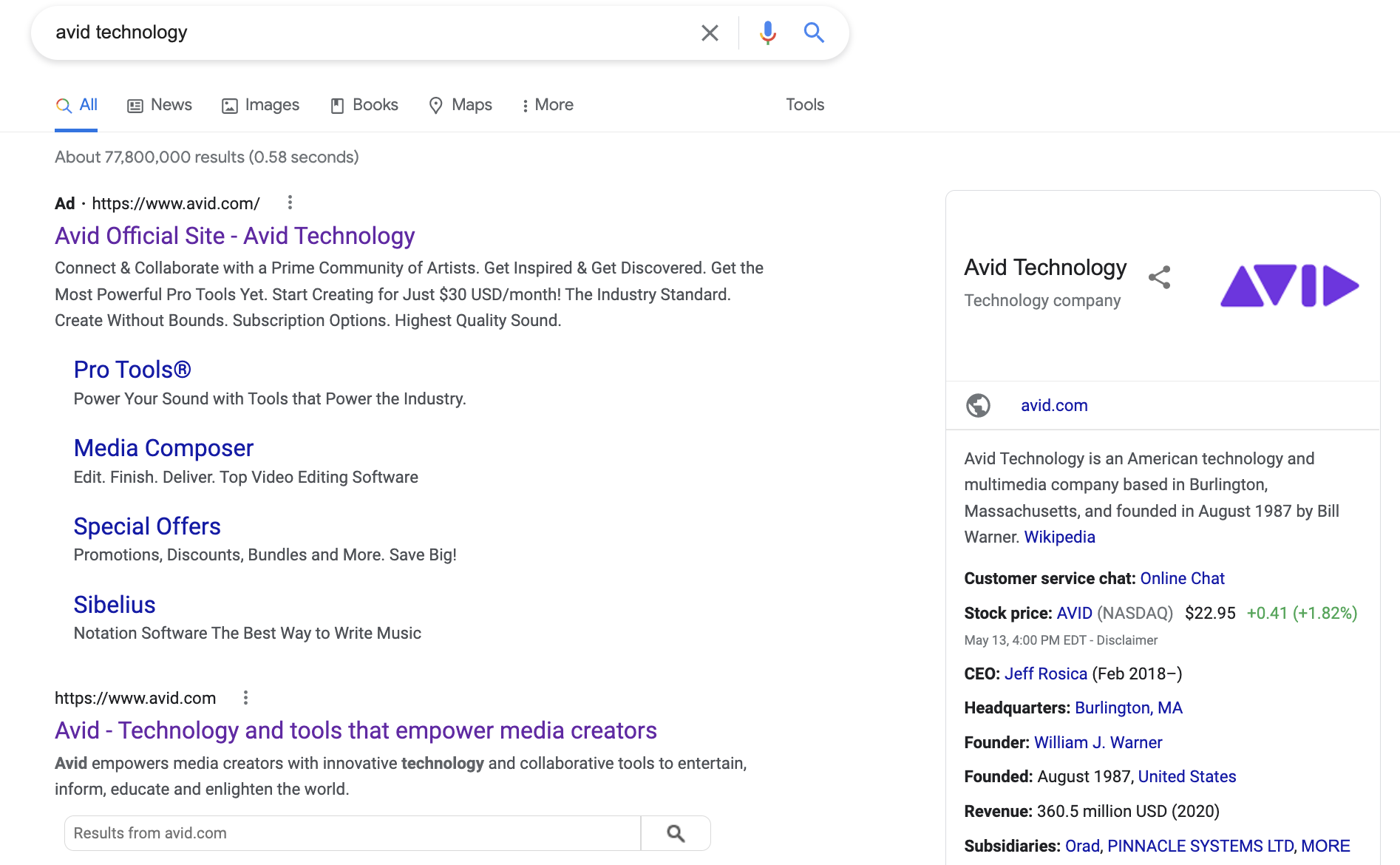 Larger than life, Google knowledge panels take up the right side of Google search results, easily commanding attention. It's common for the descriptions in these panels to come from Wikipedia (see the links in the above screenshots). 
This means that information from a brand's Wikipedia page can reach target audiences even if they never visit Wikipedia. 
Stand-alone Wikipedia articles: brand pages and topical pages
If someone searches for a topic, company, individual, or place, and it has an existing Wikipedia article, that article always ranks as a top search result because of Wikipedia's high domain authority.
For example, with our "software as a service," search, Wikipedia is the first organic result:


For our "Avid Technology" search, Wikipedia appears directly after the People Also Ask questions.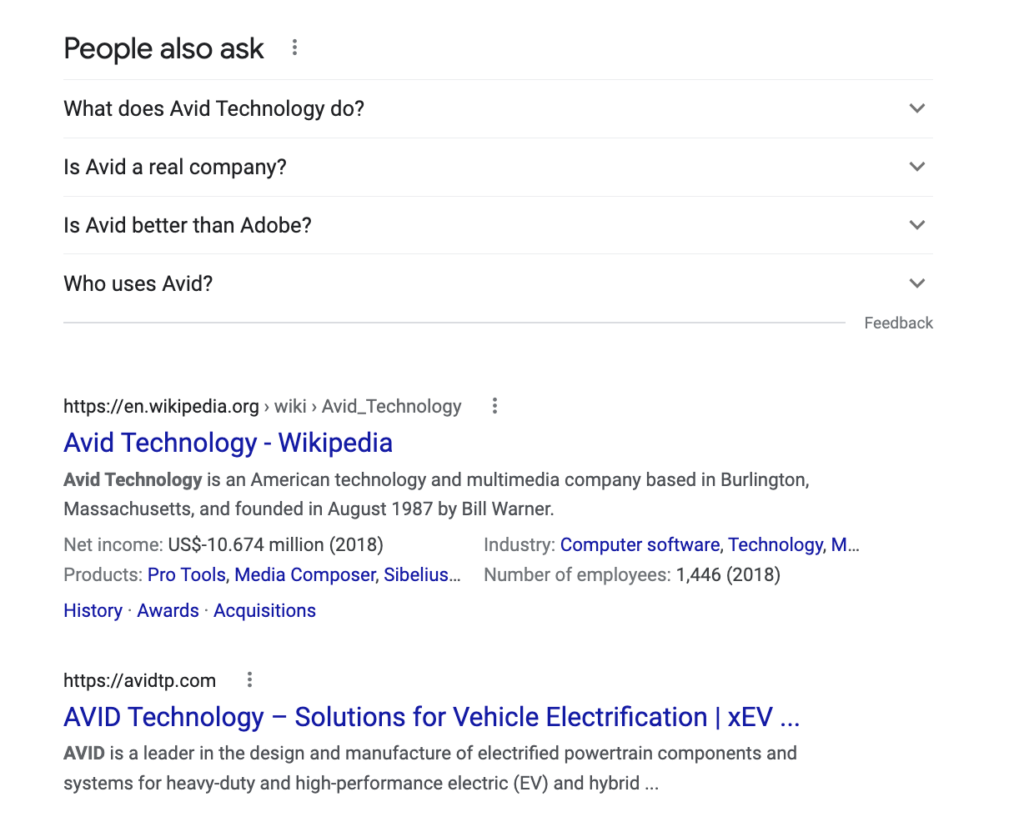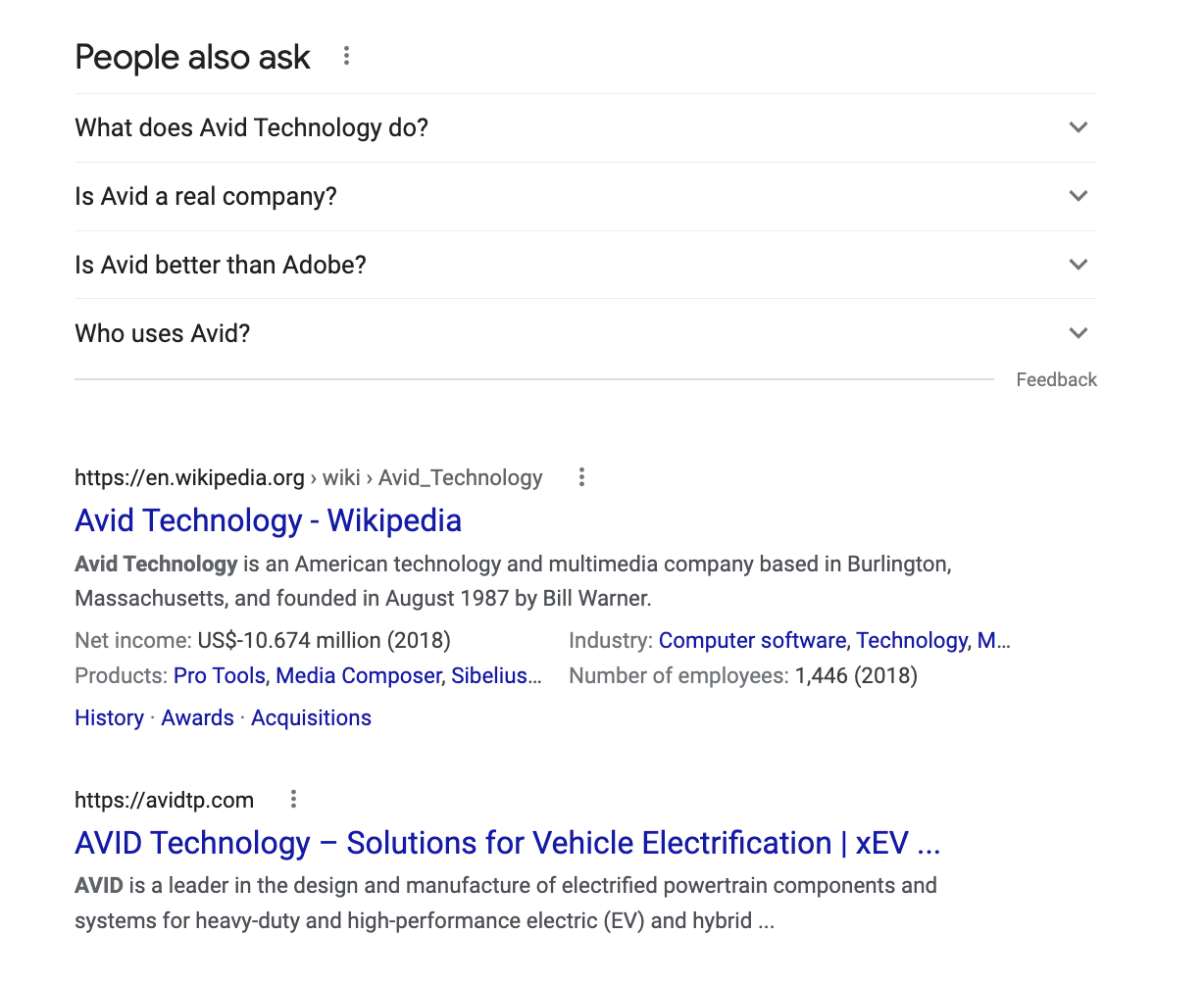 This makes Wikipedia the first third-party search result. If someone is looking for unbiased information on the company, odds are they are going to click on this result for answers. Remember though, thanks to the prominence of the company's knowledge panel, a searcher wouldn't even have to scroll this far to see Wikipedia as a result. They could click through to the encyclopedia from the knowledge panel without scrolling at all.
Wikipedia's high domain authority also applies to categories and lists, which are two of the ways that Wikipedia organizes its millions of articles.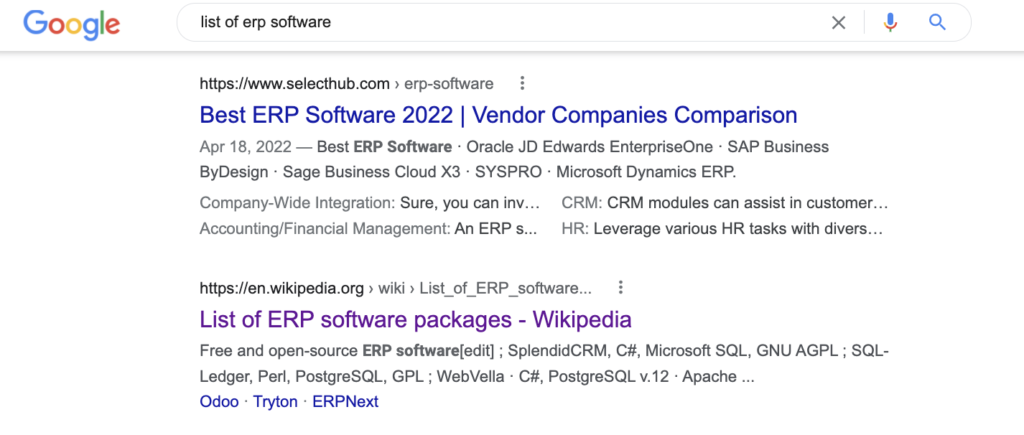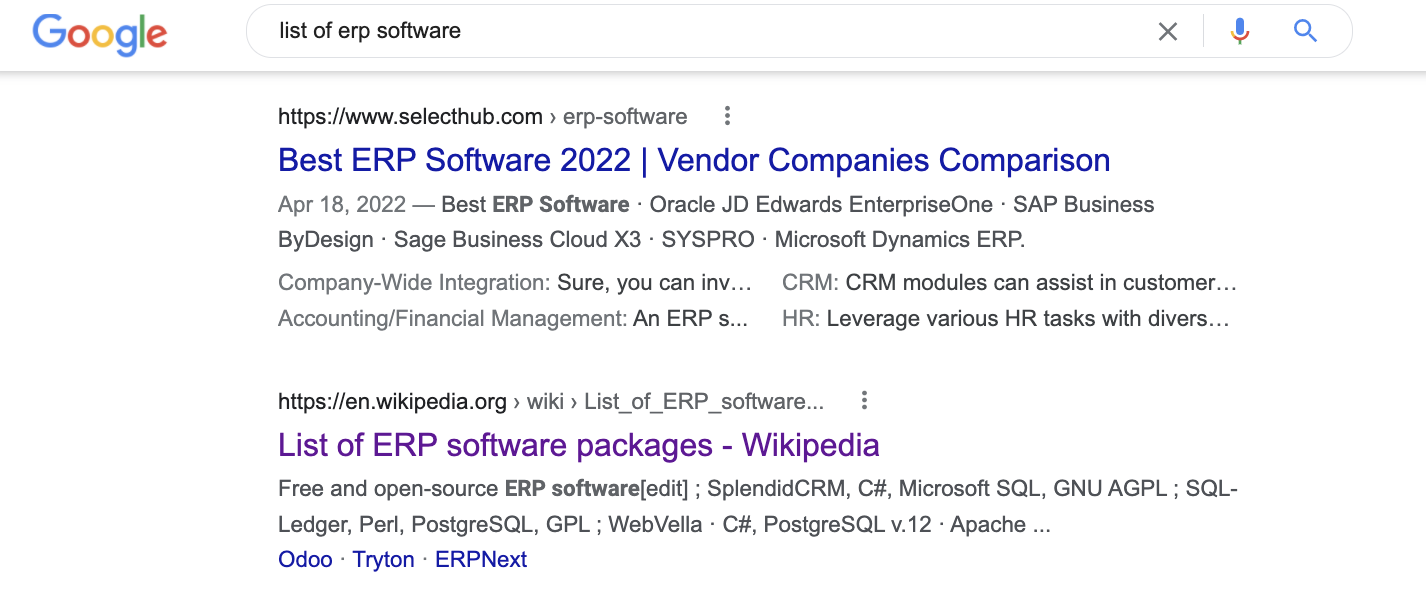 Oftentimes organizations are miscategorized or missing from a list or category that they really belong on. It is even common to find a company missing from a category where they are a leader, and yet their competitors will all be listed. This could be because the company's organizational focus has changed overtime, so their Wikipedia presence is a misrepresentation of who they are today. Or, it could be that no one has taken the time to add them to relevant categories and lists at all. 
To find out how to improve this situation, see the Categories and lists section below.
People Also Ask questions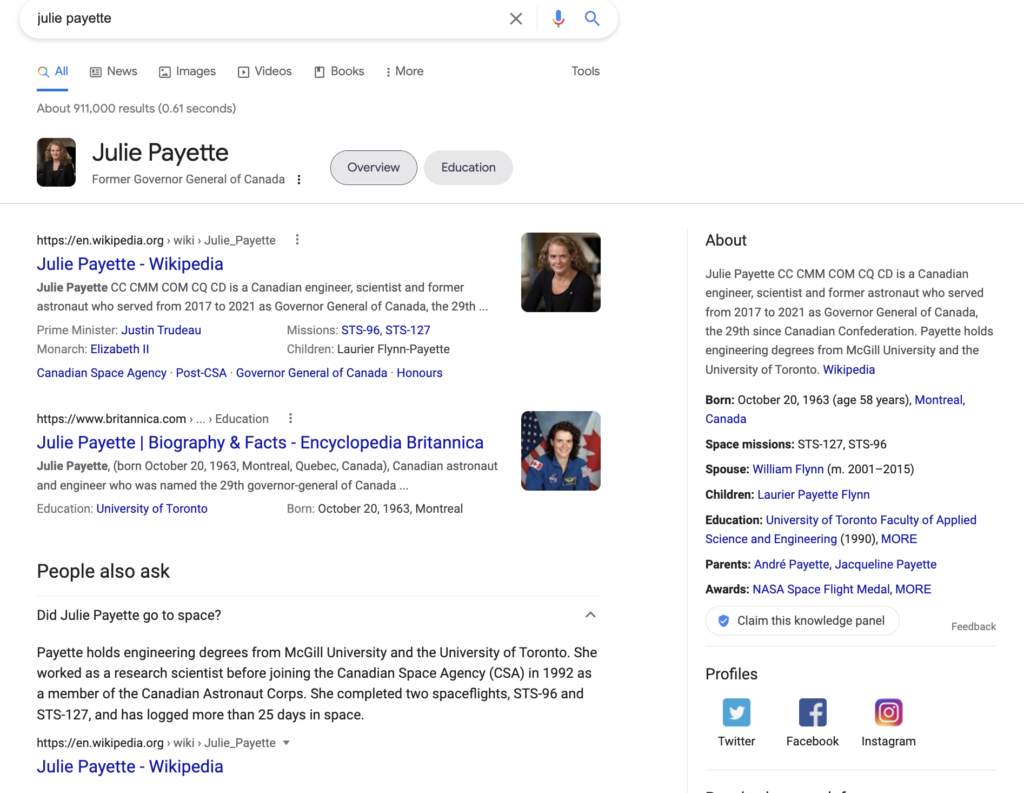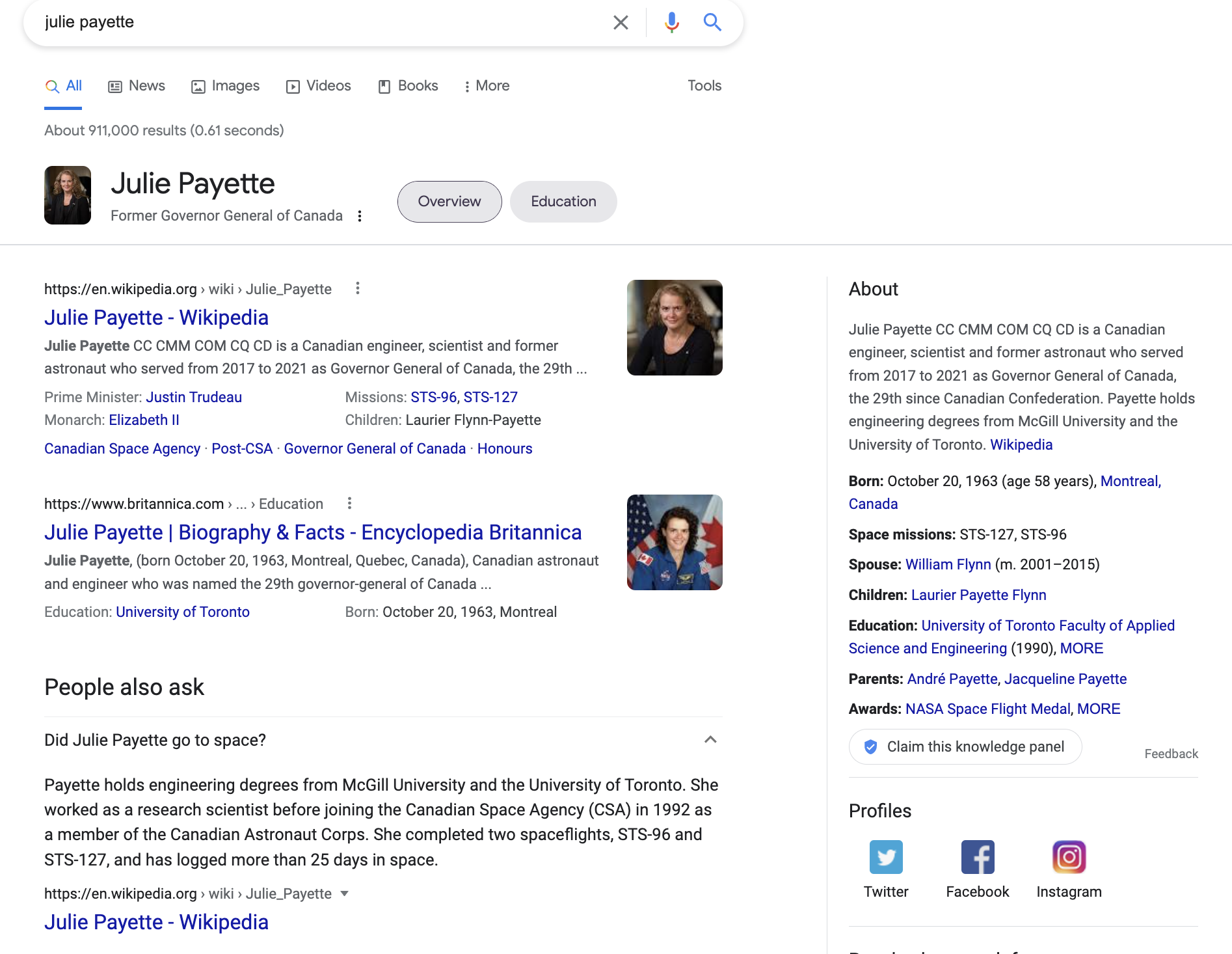 Former Canadian Governor General Julie Payette's Wikipedia page shows up three times at the very top of Google. Even if a searcher wasn't sure they needed to visit Wikipedia, these search results would very likely change their mind. Why keep looking when Wikipedia seems to have all the answers?
In fact, sometimes People Also Ask questions appear in the search bar itself:


If you select, "What are Fortune 500 companies?" Wikipedia is there to give you all the information.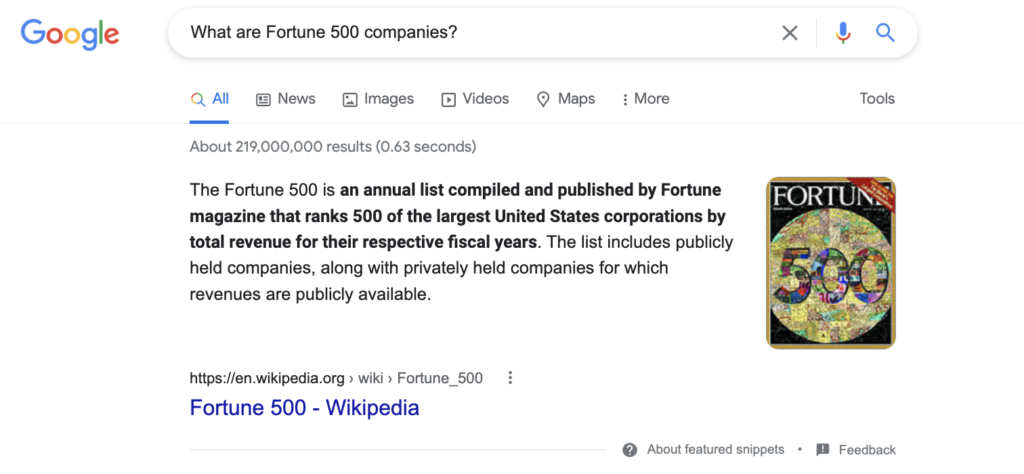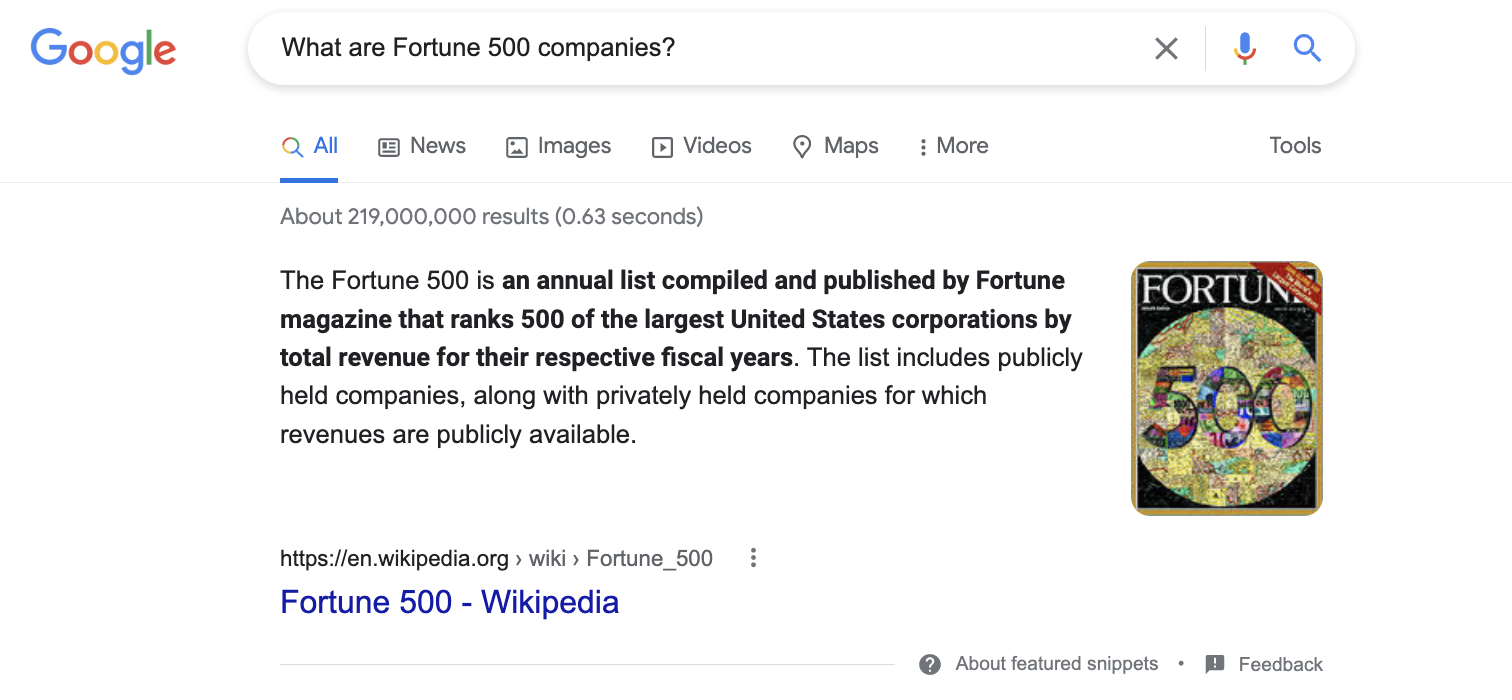 Wondering why some brands appear in search carousels and others don't? The answer might depend on the presence or absence of Wikidata.
Wikidata is the central storage for the structured data found on Wikipedia and other Wiki projects. In other words, it is the foundation of Wikipedia.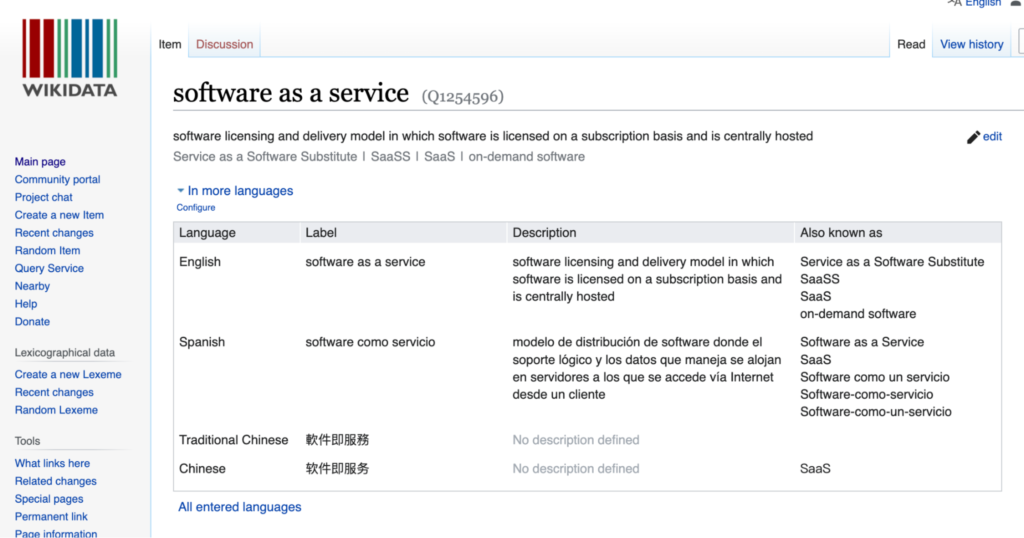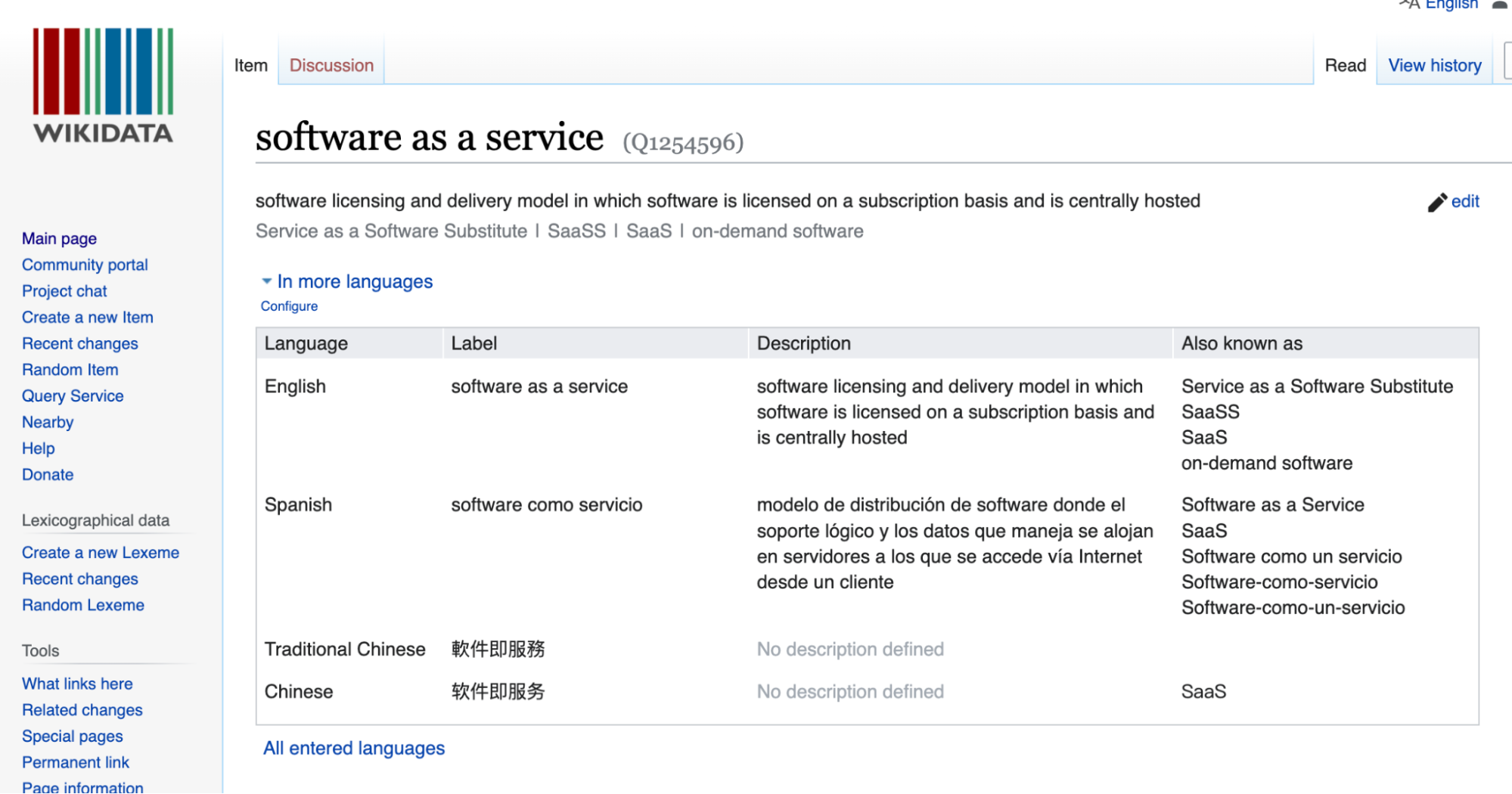 Wikidata pages look similar to Wikipedia pages. There is a Discussion tab on the upper left (comparative to the Talk tab found on Wikipedia), and a View History tab on the upper right. Just like Wikipedia, anyone can edit the page and all edits are saved.
The data included here helps Google understand basic facts about a Wikipedia page and it is often pulled to provide information for search results – such as, what to display in a search carousel or in a knowledge panel.
How is Wikipedia content optimized for searchers?
Now that you know why it matters and what Wikipedia content appears on Google, you may be wondering how it all comes together. 
With millions of daily visitors and top recognition from Google, it's clear that Wikipedia wants to be as user friendly as possible. Here are ways that editors update and organize content so that it best supports this end.
One note before we dive into the details: it's important to remember that Wikipedia is not a marketing platform. Any edits you make should improve the encyclopedia and provide relevant, helpful information to users.
Improve Knowledge Panels and search carousels - refine Wikidata
If you've noticed that information that should be in a knowledge panel isn't included there, or are wondering why a certain brand isn't appearing in search carousels, the problem might lie with the brand's Wikidata.
Review the Wikidata page. If data is missing, add it in and then see what happens.
When you do this, be sure to add a reference for the data so that other editors know where you found the information. If the information is on a Wikipedia page, that's a great reference. If it isn't there either, you'll need to find another trusted third-party source – you'll also want to see about adding the info to Wikipedia.
If you aren't sure if the Wikidata page is fleshed out enough, take a look at some similar entries for reference and inspiration.
If a company, product, or executive meets Wikipedia's notability guidelines, creating a page is a great way to take up shelf space at the top of search results. It also signals an element of social proof about the topic's prominence given there is an encyclopedia entry about it in a crowdsourced platform. 
However, not everything belongs on Wikipedia. A topic's eligibility needs to be assessed and a new page needs to be put through the proper channels for peer review by the Wiki community before it can be published. For more on this check out How to Create a Wikipedia Page for Your Organization: the AfC Process.
This applies to both brand-specific pages and topical pages that are relevant to you. It's easy enough to understand why a brand page would need to be edited – updating a history section, cleaning up outdated sources, etc. – but what do we mean by topical pages? As an example, take a look at the self-driving cars Wikipedia page and search results.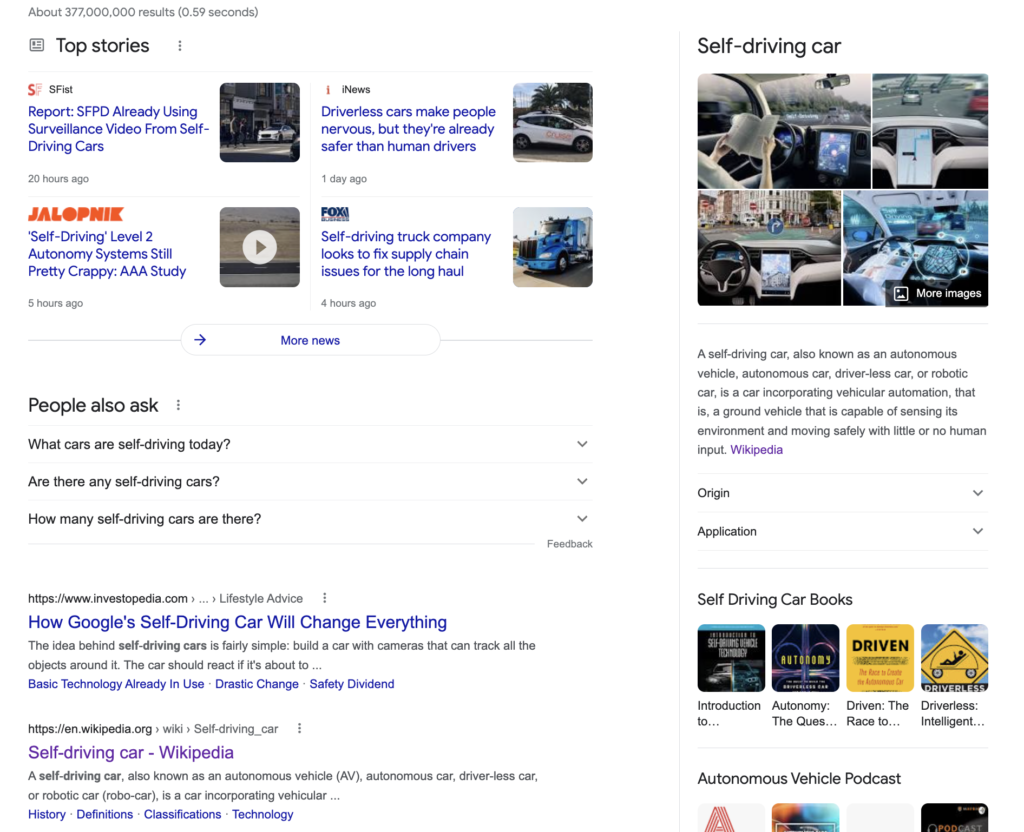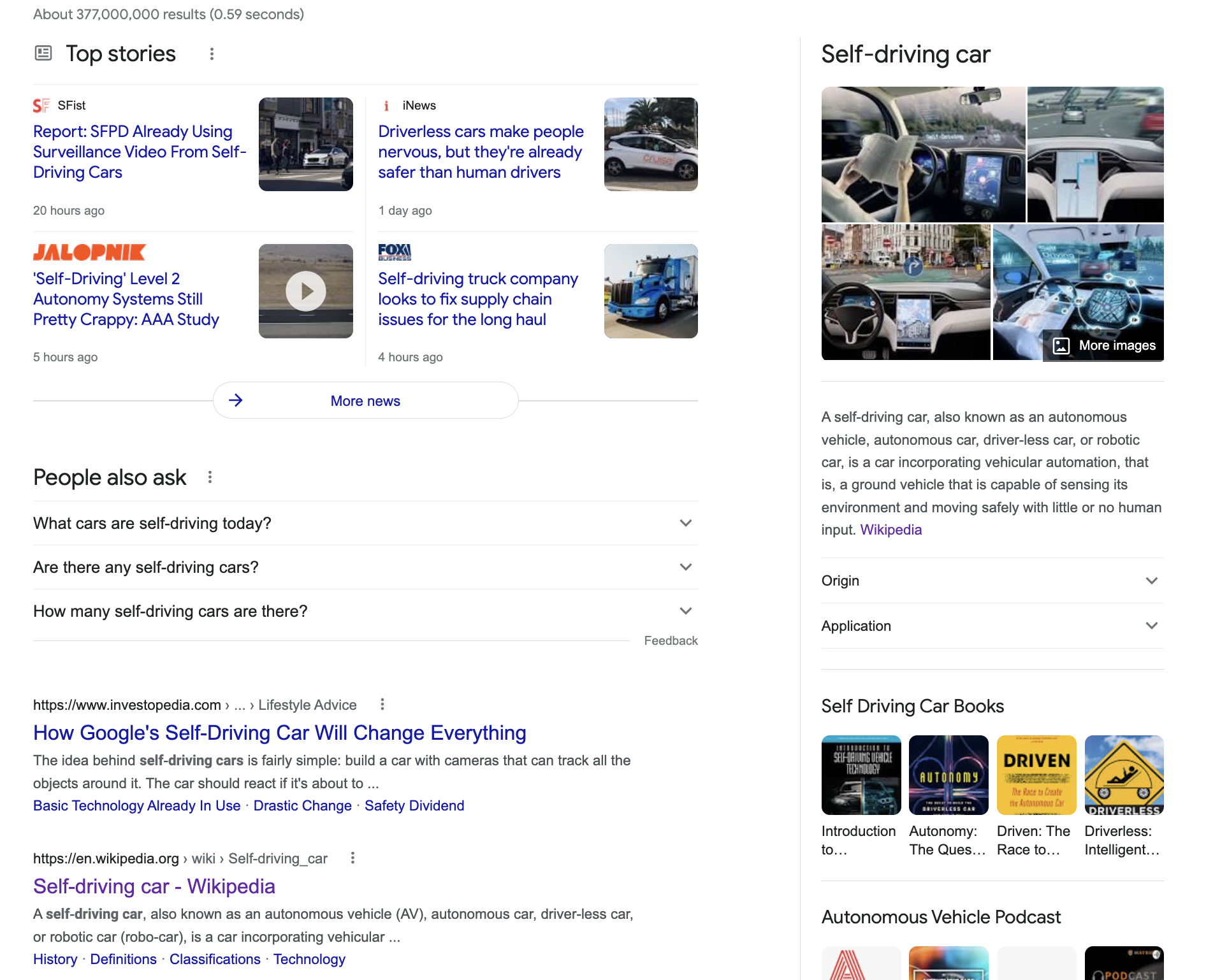 As a cutting edge technology, the subject matter is ever changing. Sometimes it's a complete surprise to a brand that they are mentioned on these kinds of topical pages. As you review a page, ask yourself:
Is the information accurate or damaging? 

Has a significant change to the technology taken place that warrants adding new content to the page? 

Would linking to other relevant pages, categories, or lists make sense? 

Is there a new report or research that could be used as a reference/source on the page that would help add to or reinforce existing content? 

Perhaps a whole new Wiki article needs to be proposed to better differentiate aspects of the topic? 
Keep in mind, these pages are not to be promotional and are closely watched by the community to protect them from overzealous editors. However, there are many times in which these types of pages are a misrepresentation of a topic or category and are in desperate need of attention. This can be quite problematic when the page is a top 3 result and populates a knowledge panel for brand related SEO keywords. 
Review the page and if factual, relevant changes need to be made, suggest the edits on the Talk page with sources that back you up. If you want more information on this process and how to have the best chance of getting changes on a page, let us know.
Review People Also Ask questions
As we've seen, the featured snippets that answer these questions can be pulled from Wikipedia if there is a Wikipedia article that provides the most succinct, obvious answer.
So, review the questions that people are asking. Is there page content that needs to be edited to more clearly answer the question? Should more content be drafted to answer additional questions?
Remember, this isn't about spotlighting any brand in a marketing way, it's about enhancing the encyclopedia and Google's first page. If you want to take this down a promotional path, you should instead look into writing a blog post or byline.
Make a list of the keywords relevant to a topic and use those to determine what pages, categories, and lists it should be included on. There's no guarantee that you can include the topic everywhere – it does still depend on sourcing and the opinions of other editors – but this is a strategic way to take a look at Wikipedia visibility and organization.
The more categories and lists a topic is included in, the larger its footprint on Wikipedia and the greater its visibility on the internet.
Categories: You can search for categories on Wikipedia using the format "Category:Search term" – ex: Category:As a service. 
Each Wikipedia article also lists all the categories it appears in. You will find these at the bottom of the article. The bottom of the software as a service page looks like this:


If we select "As a service," we are taken to this page: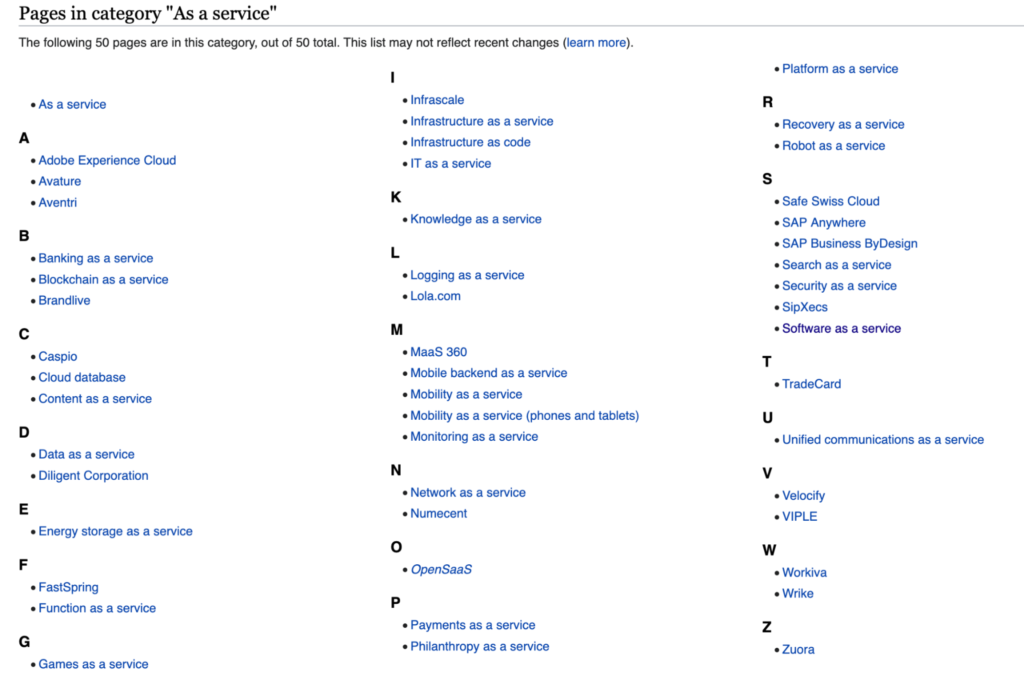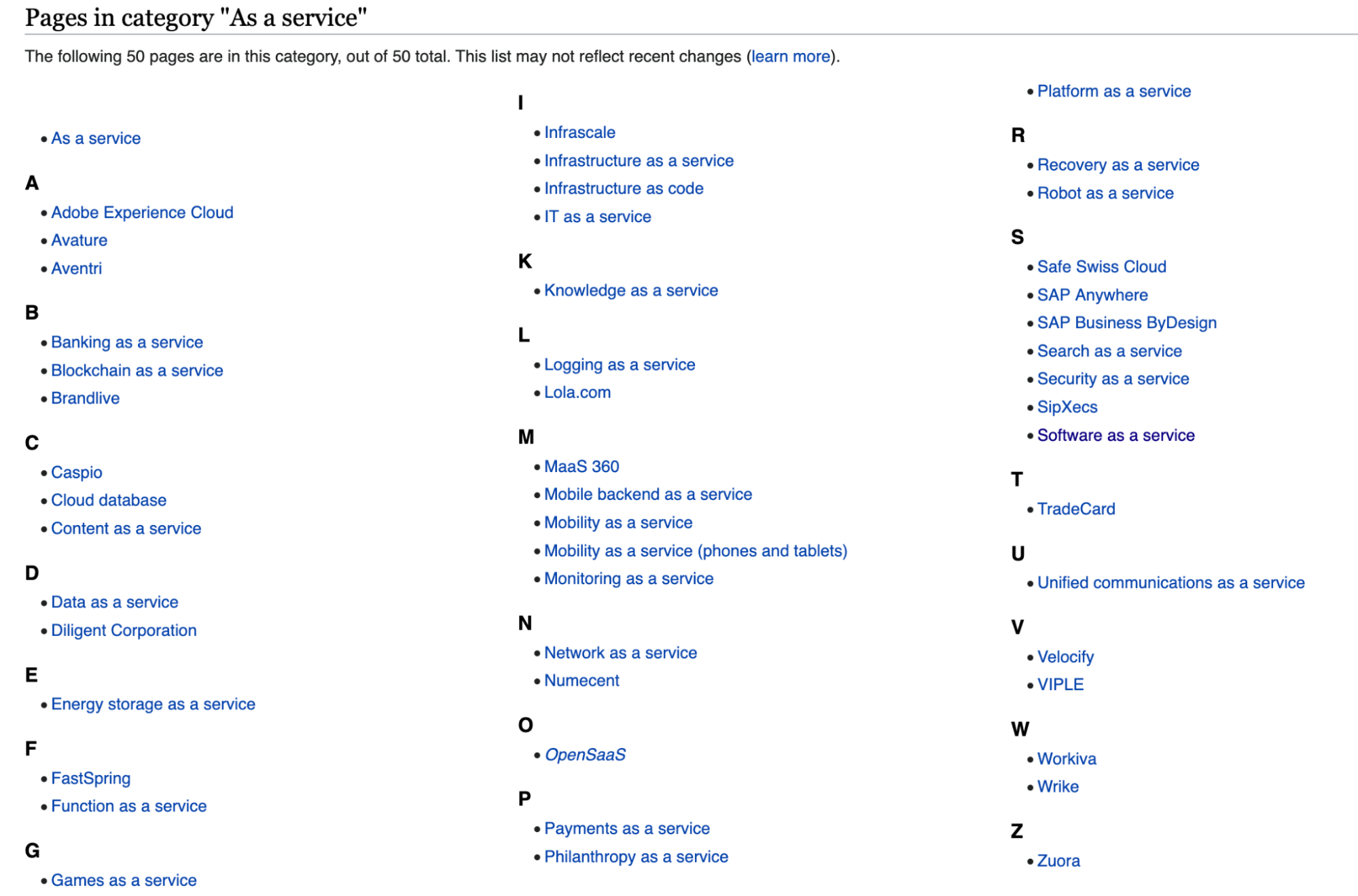 Each link here represents a stand-alone Wikipedia article.
Lists: Lists are similar to categories but they contain more information. You can search for them using "list of [search term]" – ex: list of ERP software packages. 
Content might be organized in a table or in a list.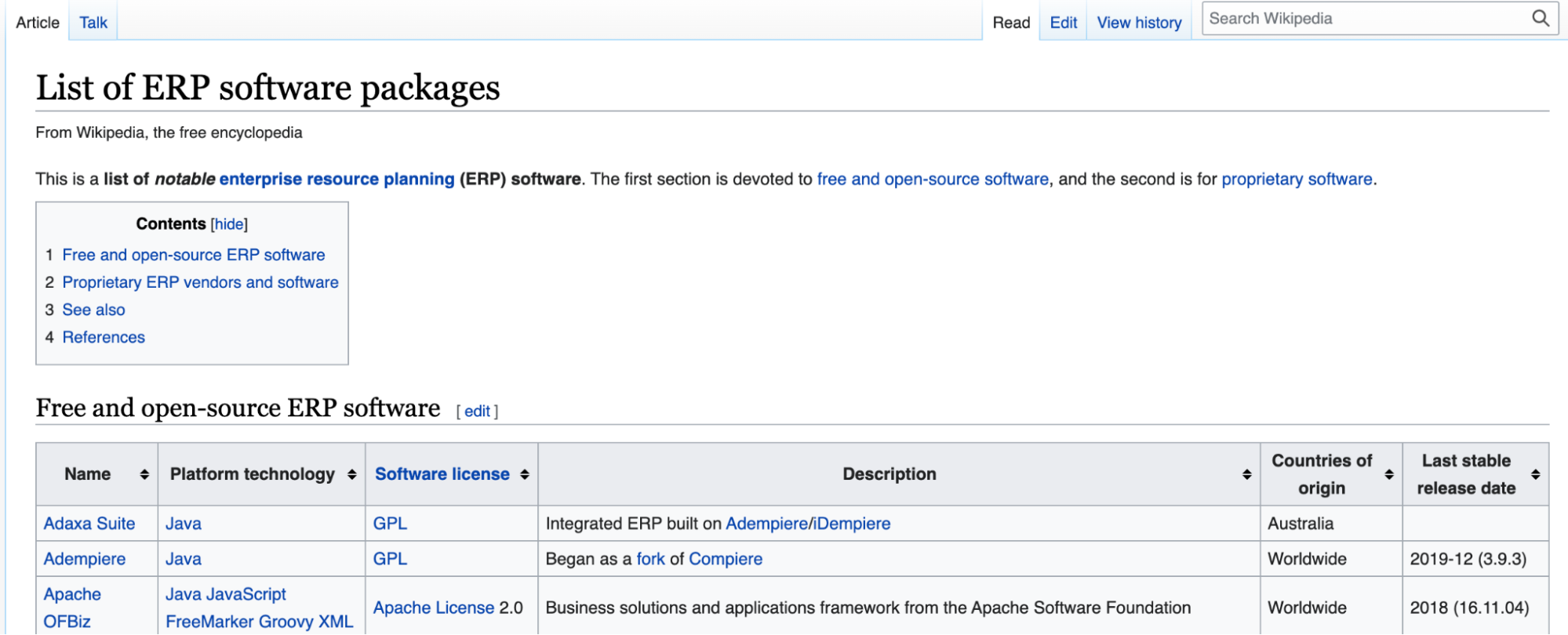 Navboxes appear at the end of Wikipedia articles, just above Categories. Similarly to categories and lists, they help users navigate between closely related topics.




Editors can edit these boxes to include more articles if there is a need. 
Wikipedia tends to take a less is more approach to pages. A business may focus on a certain type of software, but no Wiki page exists for it. However, a redirect has been set up within Wikipedia to direct people to a general software technology page. 
That page does show up in first page SERPs and there is relevant content about the company's type of technology on that page. Knowing about this redirect can be important both for tracking current keywords for the organization, as well as legacy brands and products that may have been rebranded or sunset after a merger or acquisition. 
Just as you would any other page, review the information to make sure it is comprehensive and up-to-date. If changes are needed, address them on the Talk page.
That's it in a nutshell. While editing and enhancing Wikipedia is a never ending process that takes a lot of practice, this is a high-level look at what editors are doing and how content is appearing on Google.
The encyclopedia is a credible, recognized, and dominant presence on the internet. It is not a promotional playground, but its content does affect search results and can amplify how a brand is represented online. If you have any questions about this or SEO in general, give us a call.